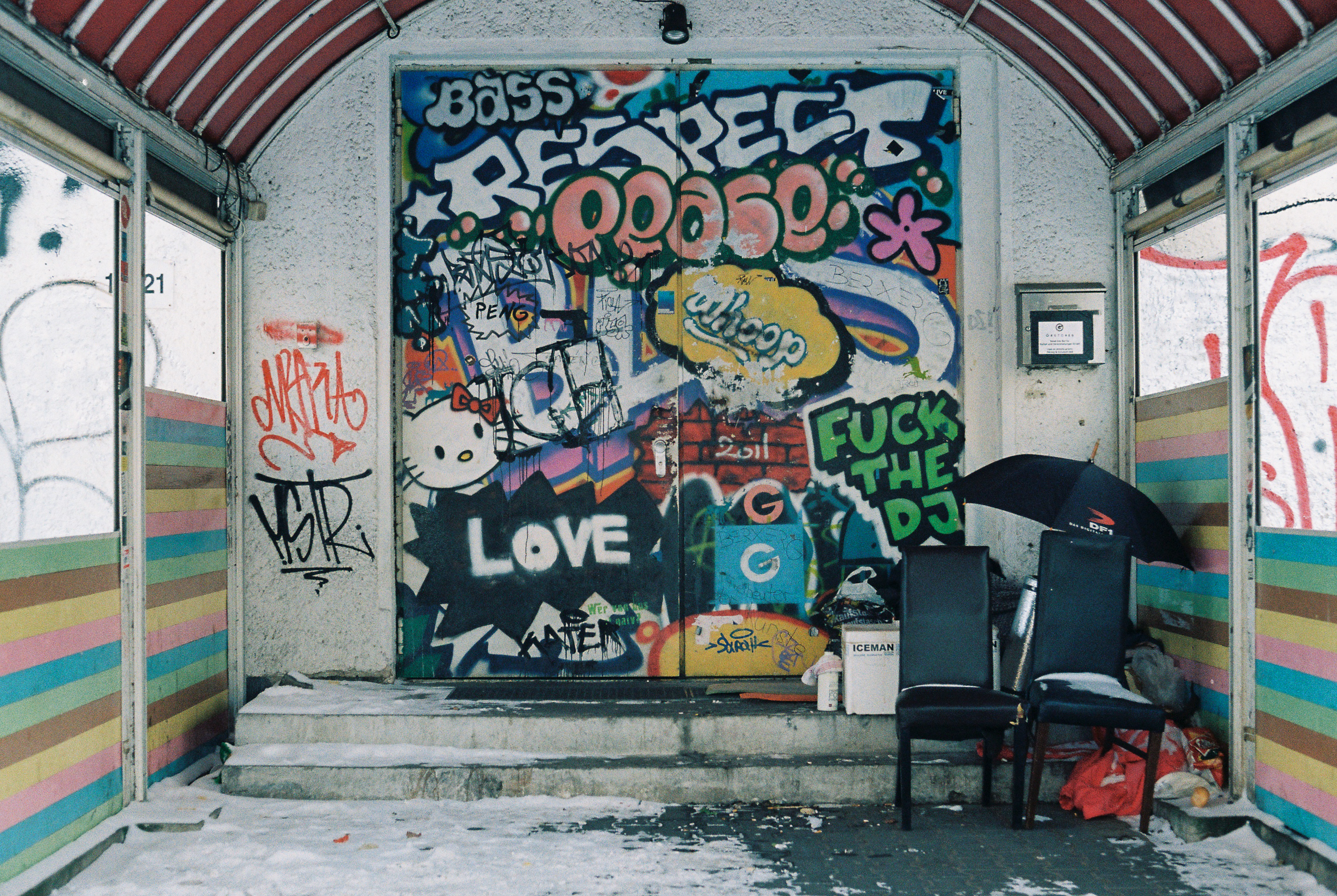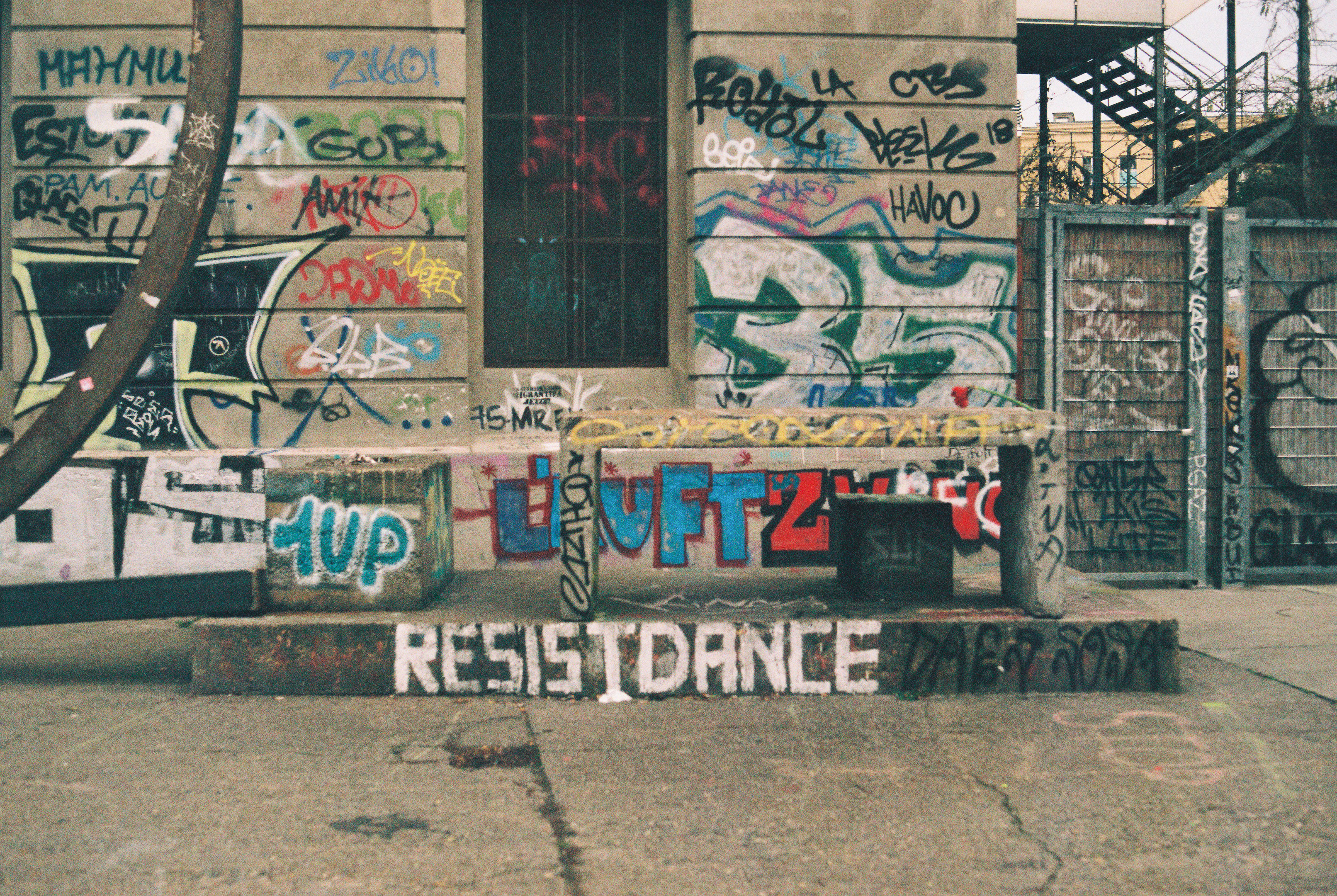 "ResistDance" is a series of analog photos that want to tell my "Berlin no-clubs experience" and document a fragment of reality in this moment of transition.
I moved to Berlin in October 2020, basically in the middle of the lockdown. Nothing was opened at the time but I wanted to see the Clubs so much that I decided to visit anyway most of the venues in the German capital. What did I find? Just locked doors with a hidden world behind them. I felt so much energy and I tried to catch the spirit of these places with my Yashica FR-I. I shot the pics between the end of October 2020 and January 2021.
While I was shooting outside of Berghain, my eyes were caught by this wall with written in large letters
"RESISTDANCE". That was definitely a Message of Hope.

Published on KALTBLUT Magazine.